Everyone wants eyeglasses and sunglasses that flatter their face but it's also important to be aware of what's in keeping with current fashion. I will fill you in on what's trendy, what's here to stay and what is around the corner! 
Here's what's popular now…
Translucent frames 
The clear frames trend has been around for a while but 2021 saw an addition of color to the palette. Glossy nudes, translucent blues, greys and muted browns are very popular right now. Sheer shades flatter a variety of skin tones and add a dash of subtle contrast and interest. Silhouette does this trend better than most with their eye-catching and incredibly durable SPX collections. This trend is here to stay!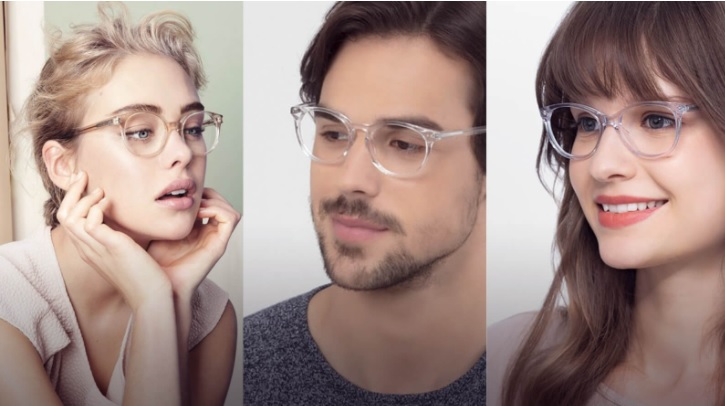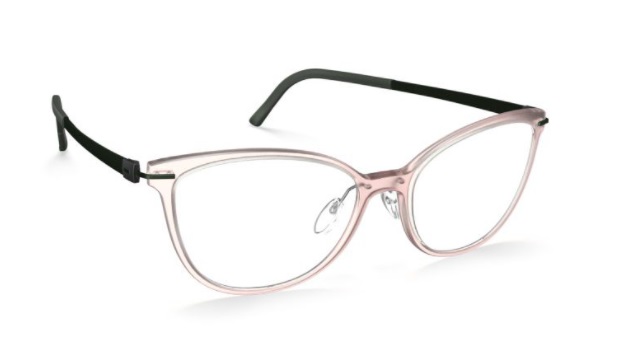 Geometric shapes 
These vintage inspired styles can seem cartoonish in a thick, plastic frame so choose wisely. You can keep the shape as simple as a classic round or dare to be different in a hexagon like this minimalist beauty from Morel. The shape is what makes these specs such stunners. I recommend a rose gold, matte black or brushed silver to keep it current and elegant.  This trend is here to stay!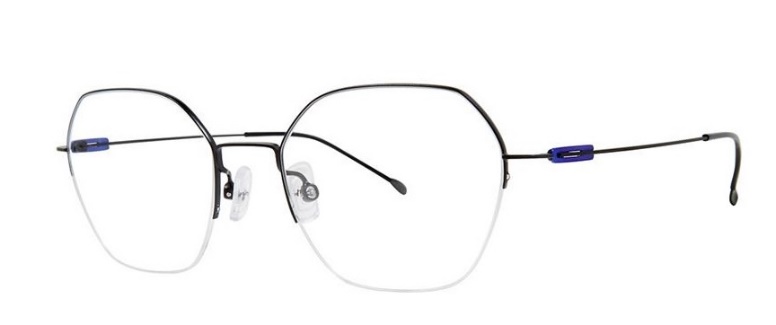 Double bars/aviators
Some would say aviators/pilot eyeglasses never went out of style. (Just ask my high school chemistry teacher!) Millennials latched onto this shape several years ago and it has been going strong ever since. I like this rounded, single bridge from Götti, just beautiful! This look is not for the faint of heart, it is super trendy and can be a bit edgy. I'm also predicting it is about to jump the shark so proceed with caution! 

Eco-friendly eyewear 
It's all about sustainability! Glasses and sunglasses that are lightweight, stylish and can also help save the planet? Yes, please!  Vision Care Associates proudly carries Sea2see, eyewear made from recycled sea plastic! Each one is unique and you'll look good AND feel good wearing them. Let's hope this is not just a trend and more manufacturers will take note!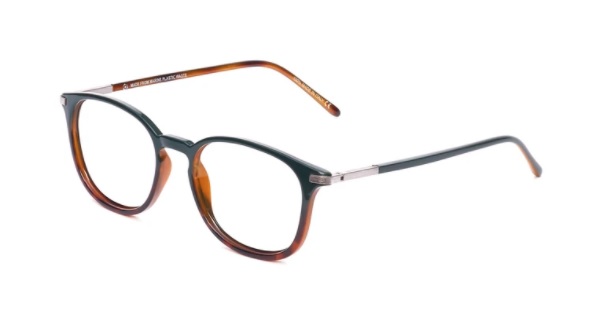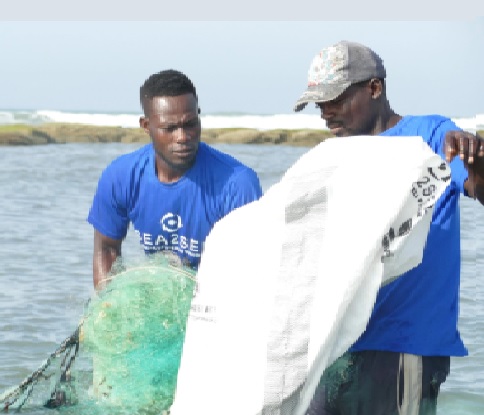 Here's what's coming next…
Here are my personal picks for what's just around the corner for 2022-2023.
Glasses and sunglasses with chains
Yup, they're not just for your Aunt Barbara anymore. They can be practical and super fun! 
Thick bold chains like on this Guess frame or subtle, feminine metal chains are all winners. Bella Hadid rocks them and so should you!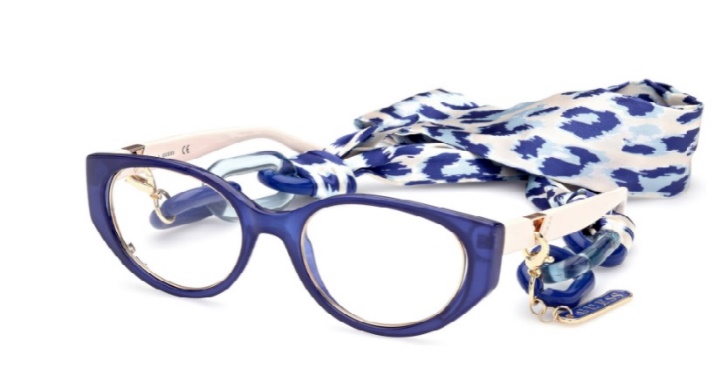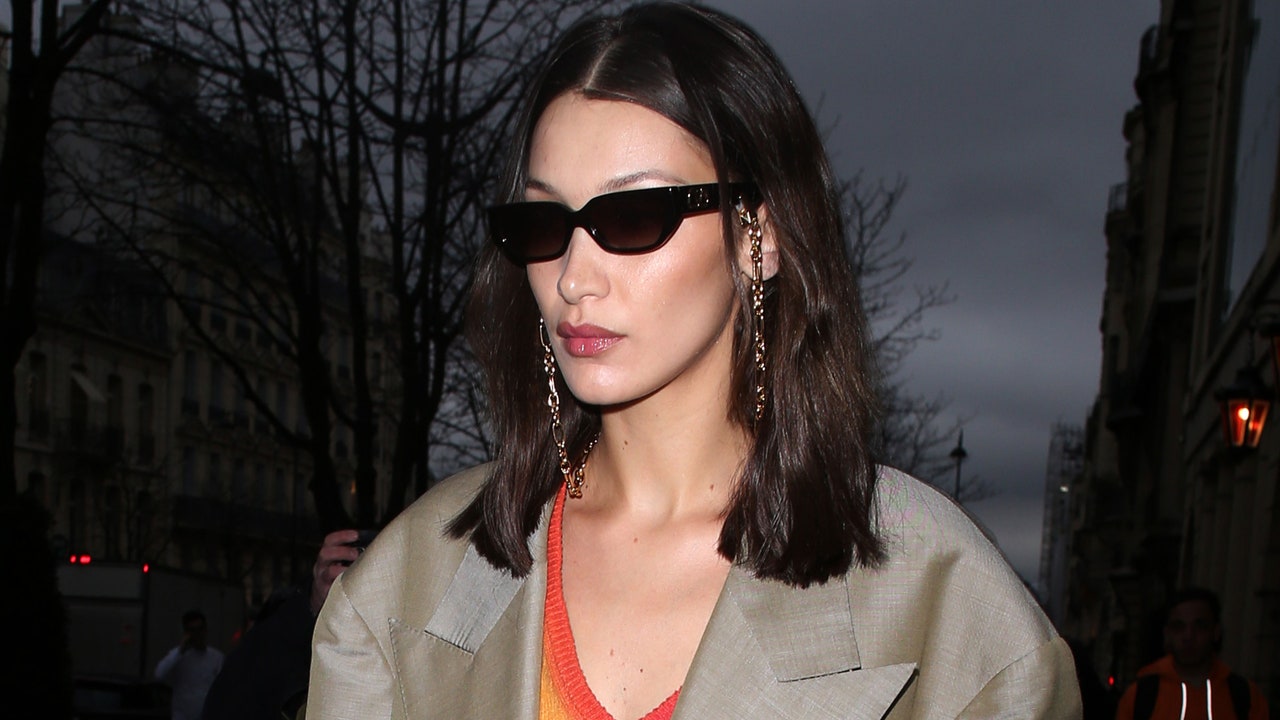 90's style sunglasses
Celebrities are cropping up everywhere in tiny sunglasses! A miniscule cateye, teensy geometric shapes, rectangles with brightly tinted lenses…all can look amazing.  A few caveats…this look is strictly for fashion, not function. Stick to your Maui Jim's when you're at the beach. Progressive wearers, if you want to try this style it might be best to pop in your multifocal contacts!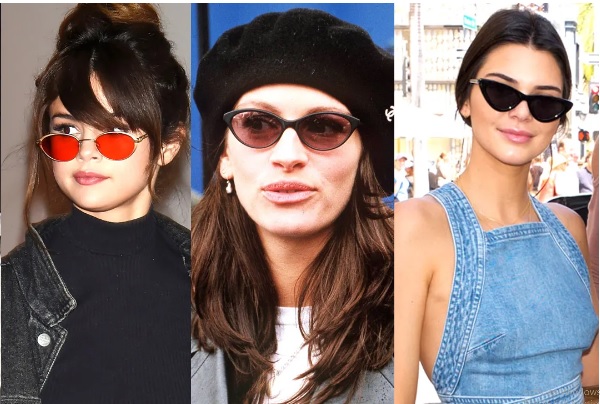 Indoor tints
At the beginning of the pandemic sales of blue blocking eyeglasses skyrocketed and it doesn't seem to be slowing down. The light, amber tint of a blue light anti-reflective coating such as Hoya ReCharge™ is so commonplace now that people are becoming more receptive to tinted eyeglasses. Tints can be quite striking and bold, such as a bright orange, but did you know many are therapeutic as well? Up your blue blocking game with BluTech™ lenses, try a calming blue or purple or a therapeutic FL-41 to help with photosensitivity and migraines.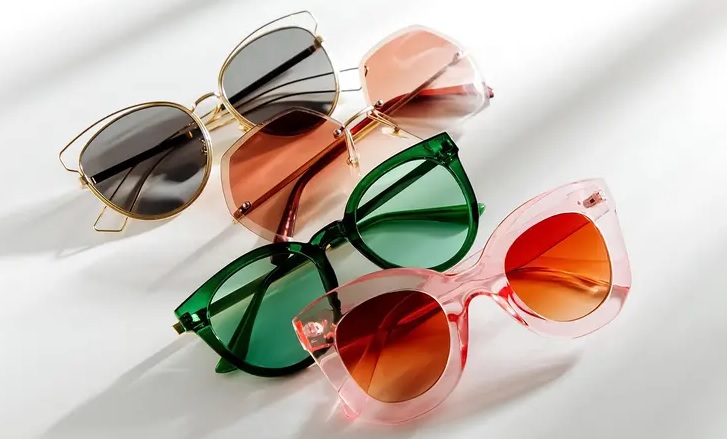 Come experience the difference at Vision Care Associates in Shawnee, KS! Our experienced, talented opticians will personally style you while you relax and enjoy some coffee.  We pride ourselves on being able to find the perfect pair of eyeglasses and sunglasses for every patient. We truly enjoy what we do and it shows!