The Vision Care Associates Story
Drs. Andrew Franken and Christopher Arnold met in optometry school and became close friends, bonding over their love of sports and Kansas City connections. After graduation, the pair set their sights back on KC and decided to open their own patient-centered practice in 2008. A risky endeavor amidst the recession, the venture was worth it for the doctors to build toward their vision of creating a practice that invests in technology to create a unique eye-care experience to improve patients' vision and eye health.
After growing the practice for 10 years, Vision Care outgrew its original location and in 2018 moved across the street into the new 5,000 square foot state-of-the-art eye clinic. This expansion allowed the Vision Care team to invest in more equipment to provide even more thorough levels of care and also made room for associate Dr. Connor Gallentine. Dr. Gallentine was the perfect fit for Vision Care and also holds the values of patient-centered, technologically advanced care.
When Vision Care Associates initially opened, Kelli, Dr. Franken's wife, was the first and only employee. Now the staff has increased to over 20 members, has a modern facility with sophisticated testing, and an expansive optical shop, but its mission remains the same: providing innovative eye care the patient can feel confident in.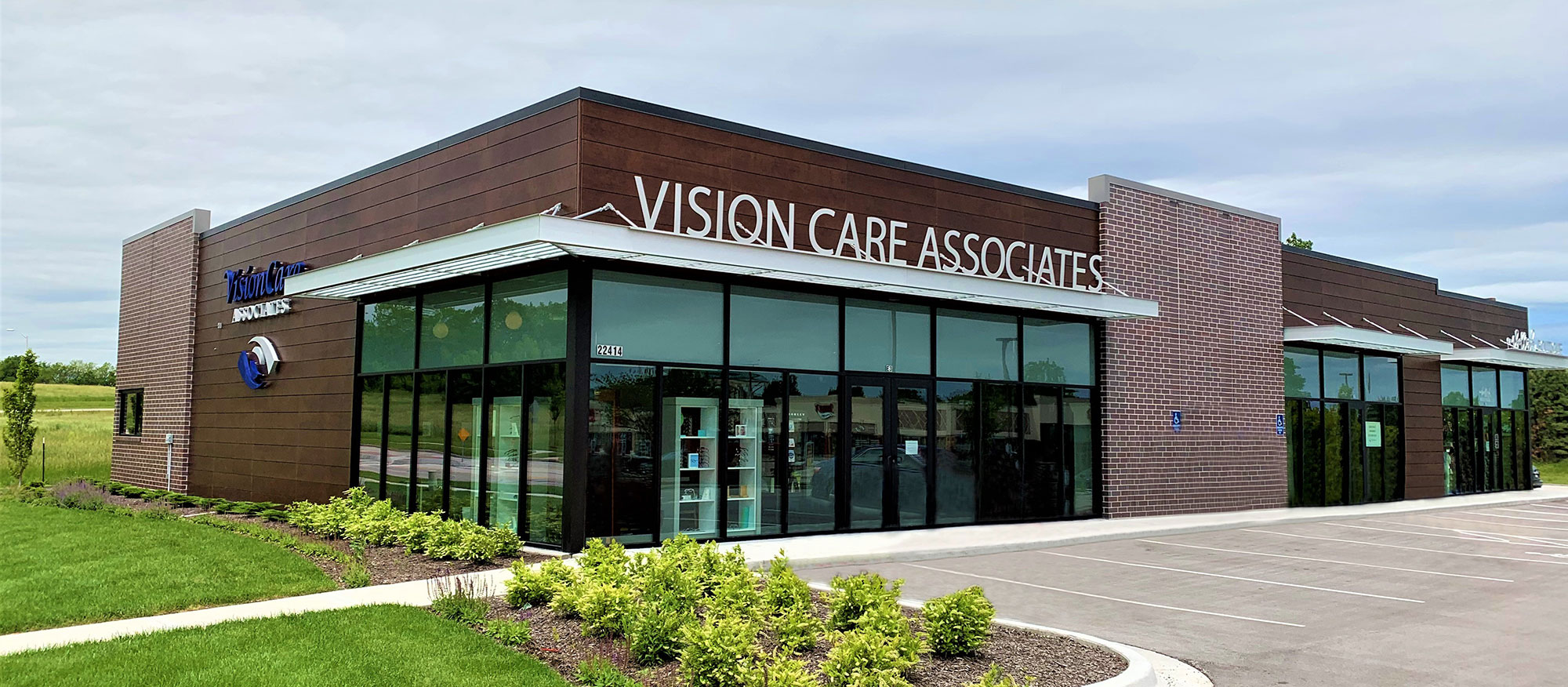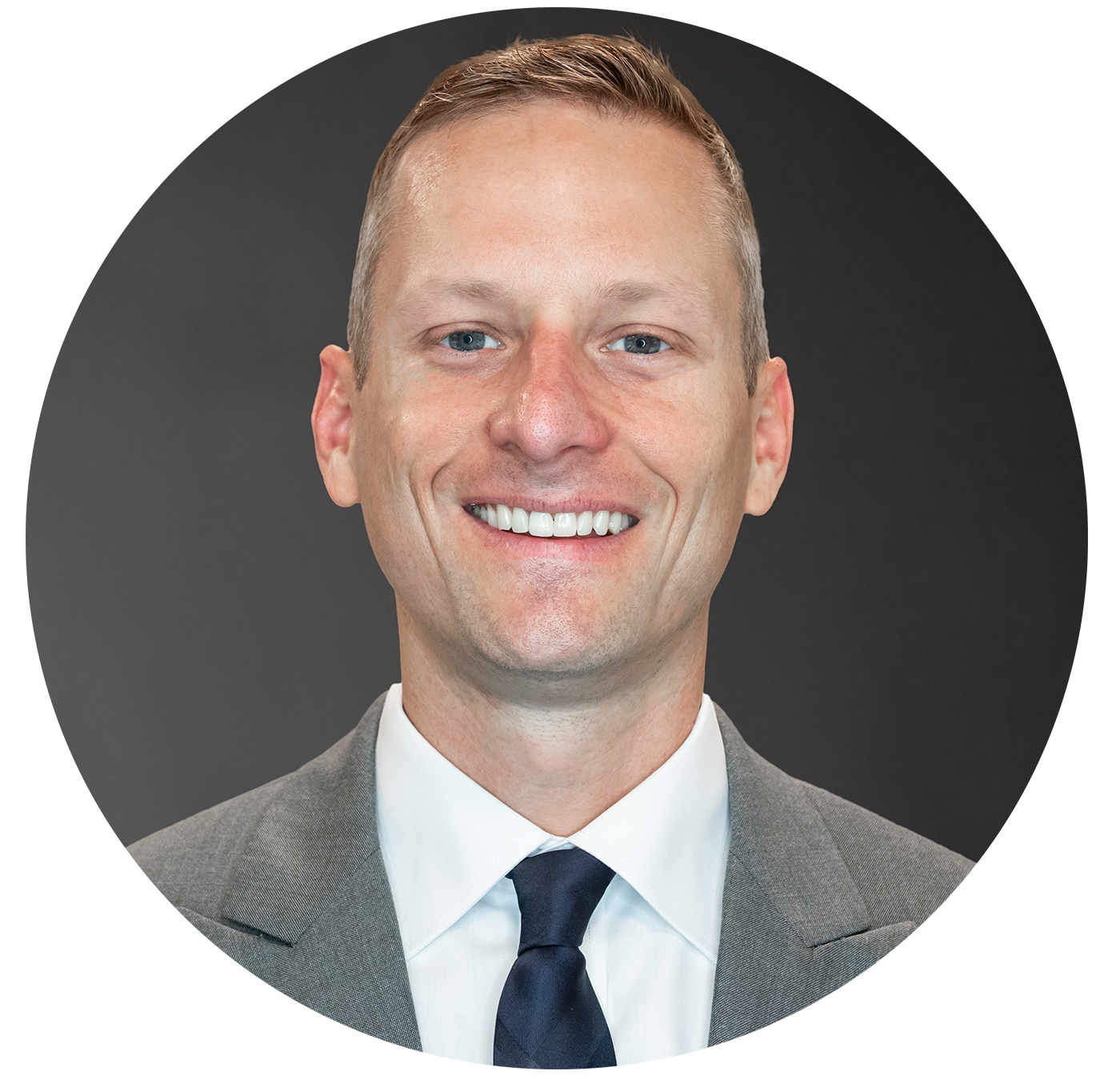 Andrew Franken, O.D.
Dr. Andrew Franken grew up in Troy, Kansas. He earned a bachelor of arts with a major in biology from Benedictine College and graduated with honors earning a Doctorate of Optometry from University of Missouri-St Louis College of Optometry. Dr. Franken is an active member in the Kansas Optometric Association, American Optometric Association, and Heart of America Eye Care Congress.
Dr. Franken specializes in dry eye disease, pediatric vision and myopia management, ocular disease, and specialty contact lens fits. Dr. Franken and his wife, Kelli, have three children: Cade, Quinn, and Keira.
When not in the office, Dr. Franken enjoys playing golf and spending time with family and friends at the lake.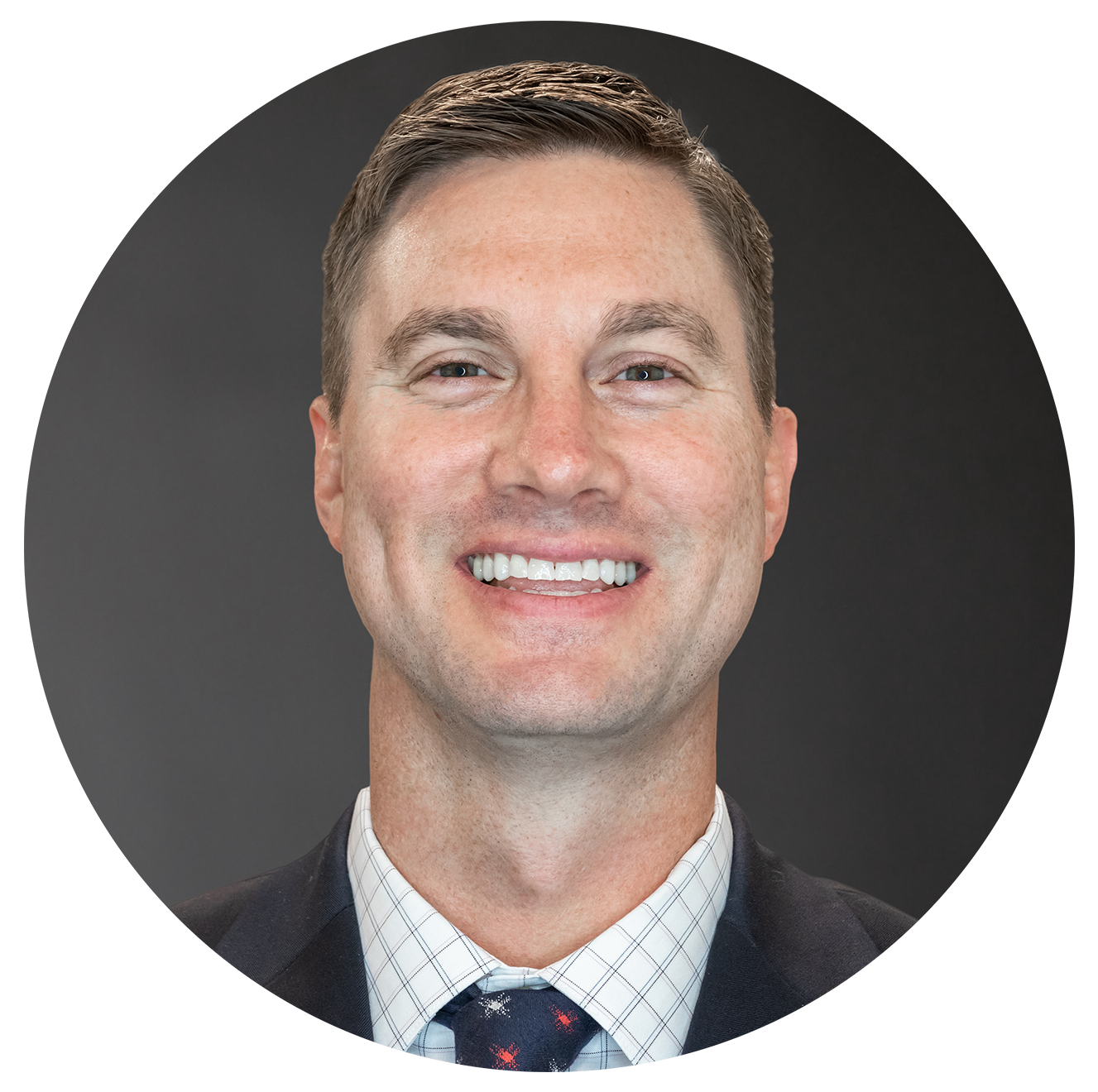 Chris Arnold, O.D.
Dr. Chris Arnold grew up in Oklahoma and attended high school in Nebraska. He attended the University of Kansas where he received his undergraduate Bachelor of Arts degree in Biology. He then pursued his optometry profession by attending the University of Missouri-St. Louis School of Optometry where he graduated with honors.
Dr. Arnold is currently a member of the American Optometric Association, Kansas Optometric Association, Optometric Society of Greater Kansas City as well as the Heart of America Eye Care Congress.
His special interests include primary eye care, eye injuries and diseases, including glaucoma and diabetes management, contact lenses, and pediatrics with myopia management. He currently resides in Prairie Village, Kansas, with his wife Anya and his children Clara, Lyla, and Davis. He continues to be an avid Jayhawks and Royals fan and spends most of his time cheering on his own children from the sidelines.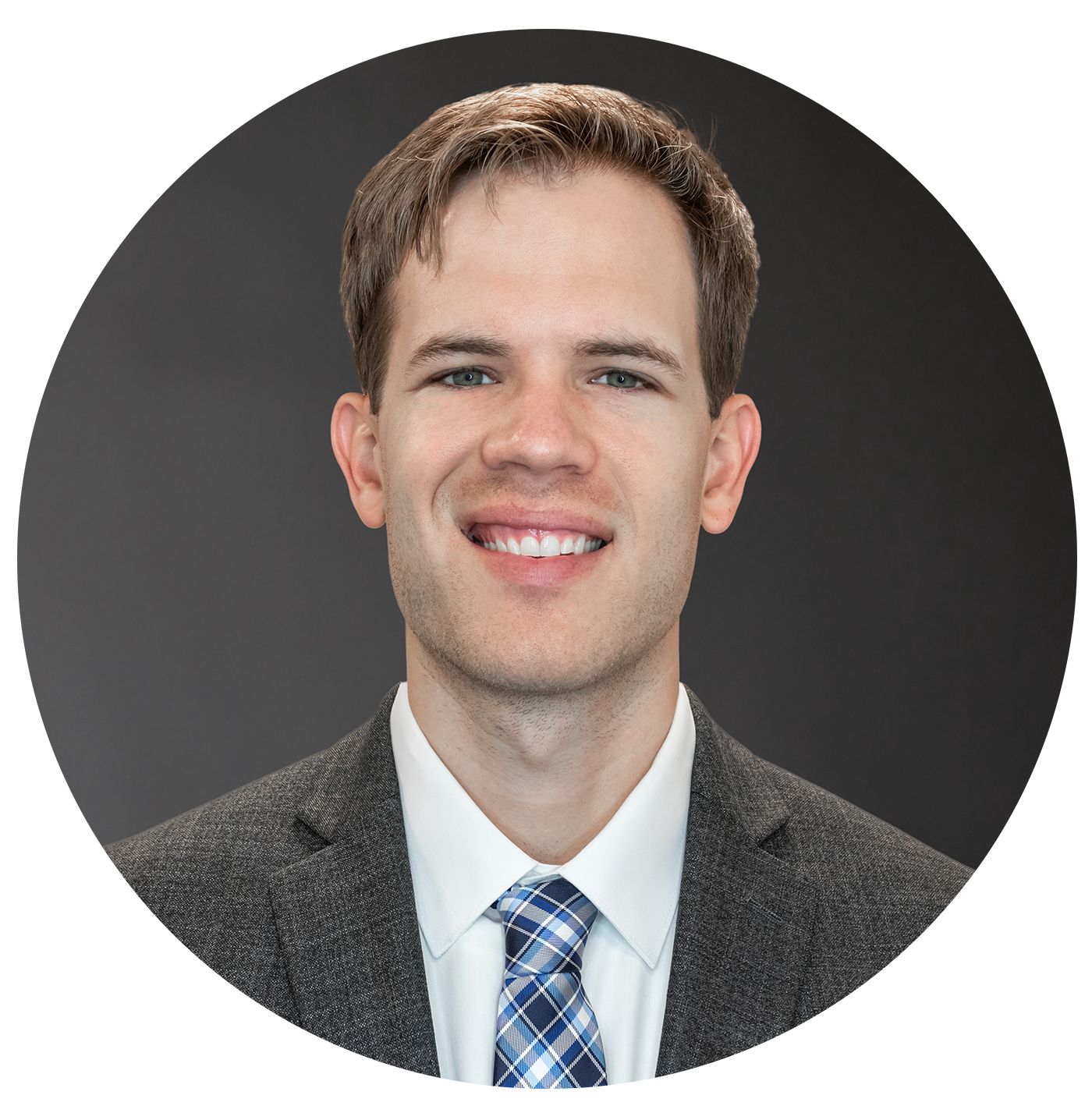 Connor Gallentine, O.D.
Dr. Gallentine grew up in Junction City, Kansas, and graduated from Ottawa University with a Bachelor of Arts degree in Biology. He then graduated with honors from Northeastern State University Oklahoma College of Optometry.
Dr. Gallentine's specialty areas include primary eye care, ocular diseases and injuries, dry eye treatment, specialty contact lens fits, and myopia management. He is also a current member of American Optometric Association, Kansas Optometric Association, Optometric Society of Greater Kansas City as well as the Heart of America Eye Care Congress.
Dr. Gallentine enjoys spending time with his wife Erin, playing golf, and is an avid Chiefs and Royals fan.
Opticians – Our frame and lens specialists will help you select the perfect frame for your face shape and skin tone as well as determine the right lens features based on your prescription and lifestyle needs.  Our team is also skilled with frame adjustments and repairs. Our opticians can help you understand and maximize your vision insurance benefits.  You never need an appointment to shop for glasses so stop in anytime to chat with our optical team. 
The Optical Team – Alicia, Robert, Samuel
Reception – Our friendly reception staff will greet you upon your arrival and handle all your insurance verification and processing. They manage the busy schedule for each doctor and are a great resource for our patients.  Call or text our knowledgeable front office team with any questions.
The Front Office Team – Mackenzie, Krista, Liz, Stephanie
Technicians – Our skilled technicians will be with you throughout your appointment.  They will perform the preliminary testing, gather case history information and assist the doctor in the exam room.  They are a great resource for our patients and our doctors.  
The Clinic Team – Allison, Audrey, Anthony, Lindsey, Morgan, Chailey
Dedication to Community
Vision Care Associates is proud to support the Shawnee community through a variety of ways, including regularly sponsoring youth sports teams and school-affiliated clubs and activities. Vision Care also sponsors and participates with local charitable organizations over the years, such as:  Friends of the Kaw, Jingle Bell Run (Arthritis Foundation), Oceans of Mercy, and more.  Each year Vision Care awards scholarships to seniors at Mill Valley, DeSoto, and St. James high schools who are planning to attend college with an emphasis in healthcare. Check out our list of past winners proudly displayed around our office. 
Awards and Recognitions
Dr. Franken was named the 2019 Arthritis Foundation Medical Honoree.
Vision Care Associates has been consistently voted one of the top eye care practices in the "Best of Shawnee" series.