Everyone knows the importance of sunglasses, or at least we hope everyone knows! First and foremost, sunglasses protect the eyes and the delicate skin around the eyes from the harmful UV rays of the sun. However…did you know there are a host of sunglasses on the market that are designed for specific sports and activities? Now, we can't guarantee that a pair of sunglasses will improve your golf swing or help you catch a prize marlin but they can definitely enhance your experience! 
Golf
A golfer's peripheral vision is extremely important when they are lining up to take a swing. They need to be able to focus on the ball at their feet and at the same time see where they want the ball to go in the distance.  Golfers who wear a progressive lens often worry that their peripheral vision will be compromised. The Shamir Golf™ progressive lens has three vision zones that are specifically tailored to the needs of golfers: the scorecard in their hand, the ball at their feet and the green in the distance. It is also designed specifically for high wrap sunglasses frames and offers clear peripheral viewing.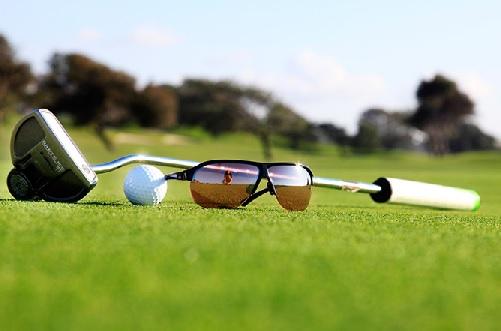 Some experts feel that golfers shouldn't get polarized lenses because they can affect depth perception and cause an inability to read the green. Polarization reduces glare and for golfers glare is usually not such as issue but this is a personal preference. Maui Jim's sunglasses are all polarized and many golfers swear by the Maui HT lens. You can also try Oakley's Prizm Golf and Prizm Dark golf lenses instead of polarized lenses.
Fishing/water sports
Just about every angler agrees that polarization is a must! Glare is created when sunlight hits the water and polarization filters out the glare and improves visibility, enabling you to see the water (and hopefully the fish !) more clearly. Oakley even offers polarized lenses for deep AND shallow water fishing that include Prizm color enhancing technology. Light intensity and damaging UV rays can be worse on the water so most experts recommend polarized lenses for all water sports.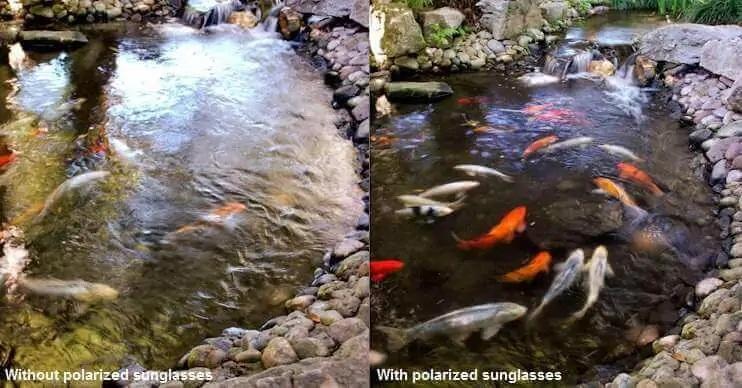 Snow sports
Whether or not to get polarized sunglasses for snow sports can be quite a, well, polarizing issue for skiers and snowboarders. Polarization can reduce eye strain, glare and snow blindness but some opticians feel polarization can make it hard to discern snow from ice. If ice is going to be a concern consider opting out of polarization. Once again, Oakley comes to the rescue with Prizm Snow, a non-polarized option that improves visibility to easily spot icy, packed and powder surfaces and to identify obstacles and hazards in the snow. Prizm Snow lenses are also available in multiple lens colors for a variety of weather and snow conditions.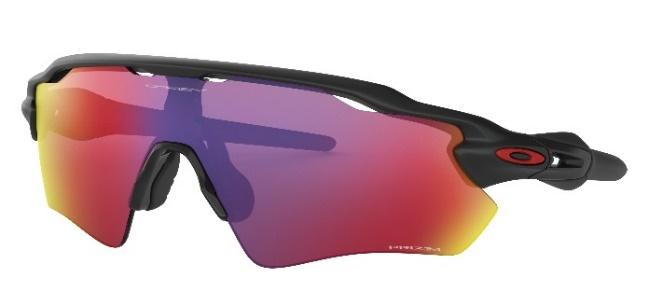 Cycling
The polarized vs non-polarized debate continues for cycling sunglasses. If you're a mountain biker polarized glasses may not be the best choice for you. There's very little glare on a trail and the effect on depth perception may prevent you from seeing an obstacle until it's too late. Polarized sunglasses can also make reading digital displays more difficult so this can be challenging if using a phone to navigate. Many opticians agree that photochromic (light adjusting) lenses like the Sensity™ lenses we recommend at Vision Care Associates are a great option for cyclists. The lenses will darken according to the amount of UV light they are exposed to, best if you ride in different light conditions. The style of sunglasses is also key for cycling. Rubber nosepads and temple tips will increase grip the more you sweat and wraparound sunglasses will protect you from wind and debris. 
There is a lot to consider when purchasing sunglasses but don't worry! The optical team at Vision Care Associates boasts over 35 years of combined experience and would love to help you find your perfect pair. No appointment is needed, come by today!