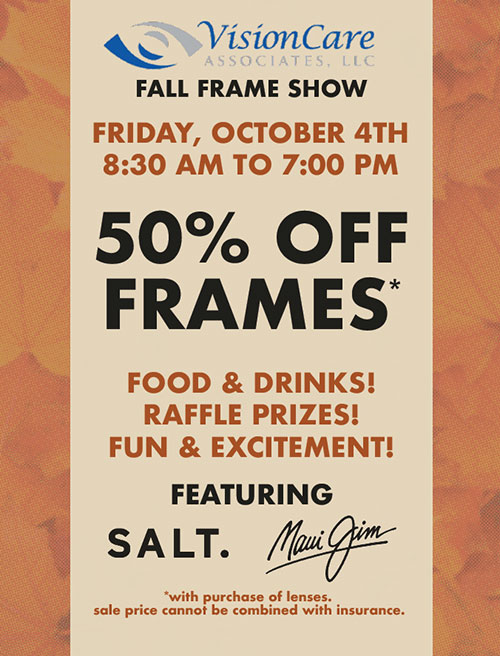 Our Annual Fall Frame Show is fast approaching! Friday, October 4th will be here before we know it and we are very excited to have everyone come out for another great event.

We will be showcasing two frame lines this year, SALT and Maui Jim. Vendors from each brand will be in attendance showcasing their entire frame collection, but a reminder we will still have 50% off our ENTIRE frame inventory. *(with purchase of lenses – not to be combined with insurance)

Also for the no prescription patient or contact lens wearers, we are having 30% off non-prescription sunglasses!

There will be prizes, food, and drinks, along with activities for the whole family!