About Our Practice
Vision Care Associates is pleased to offer a wide range of optometric services, eye care products including eyeglasses, specialty eyewear, frames, and contact lenses. Our staff is happy to help however we can.
From your first contact with us to your appointment and your follow-up, we aim to make your eye care experience great. This is what drives us to provide you with the best care year after year!
Contact us any time to learn more or to schedule your next appointment.

About Our Team
Our team of eye care professionals is experienced and friendly. We're here to help all patients understand their benefits, schedule appointments, and fulfill their eye doctor's orders. Our opticians can give you guidance in picking out your perfect pair of eyewear, and our friendly office staff is knowledgeable about billing and benefits coverage.
Learn more about our team here!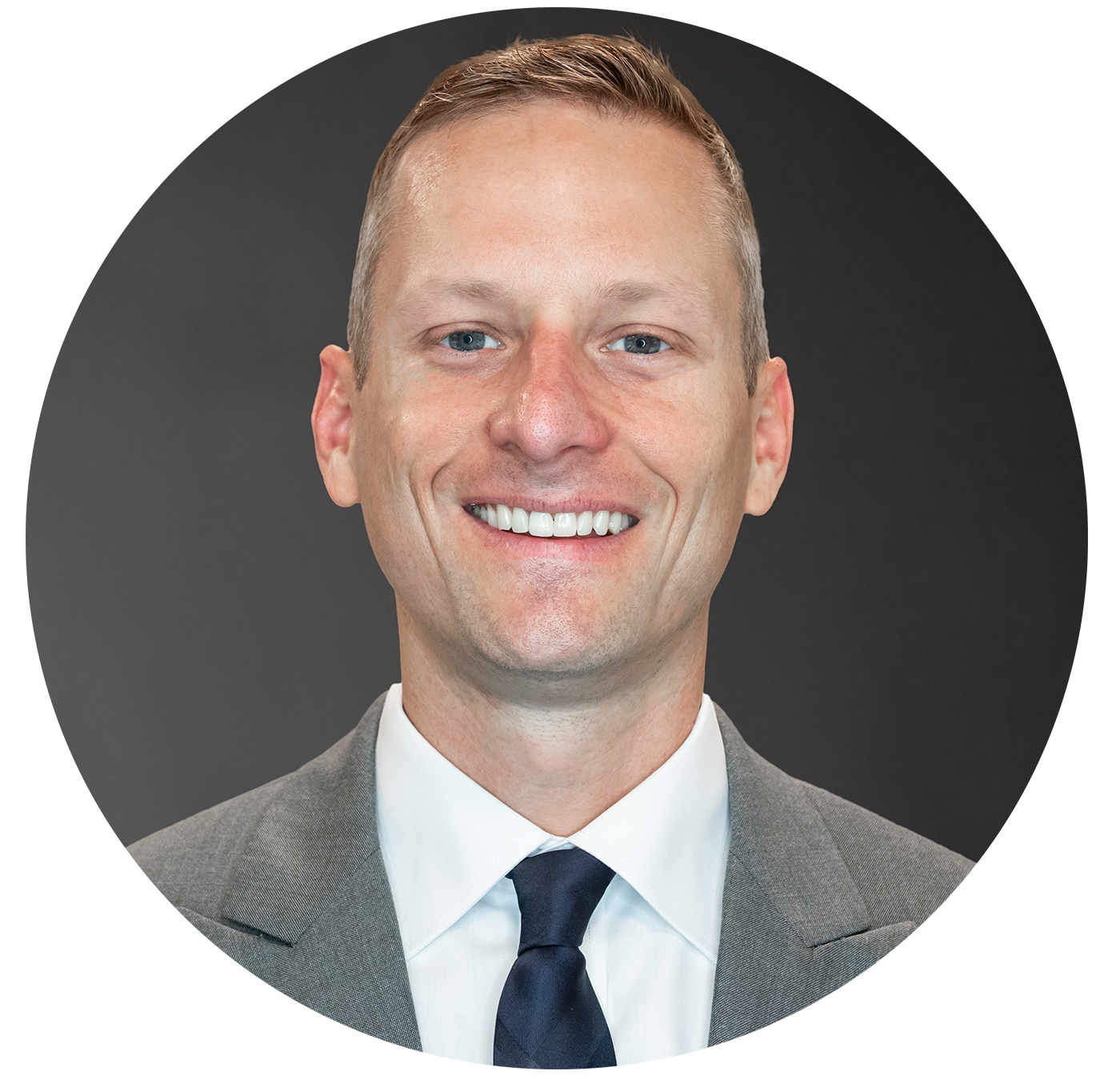 Andrew Franken, O.D.
Dr. Andrew Franken grew up in Troy, Kansas. He earned a bachelor of arts with a major in biology from Benedictine College and graduated with honors earning a Doctorate of Optometry from University of Missouri-St Louis College of Optometry. Dr. Franken is an active member in the Kansas Optometric Association, American Optometric Association, and Heart of America Eye Care Congress.
Dr. Franken specializes in ocular disease, pediatric vision, dry eye syndrome, and specialty contact lens fits. Dr. Franken and his wife, Kelli, have three children: Cade, Quinn, and Keira.
When not in the office, Dr. Franken enjoys coaching his children in their respective sports and playing golf.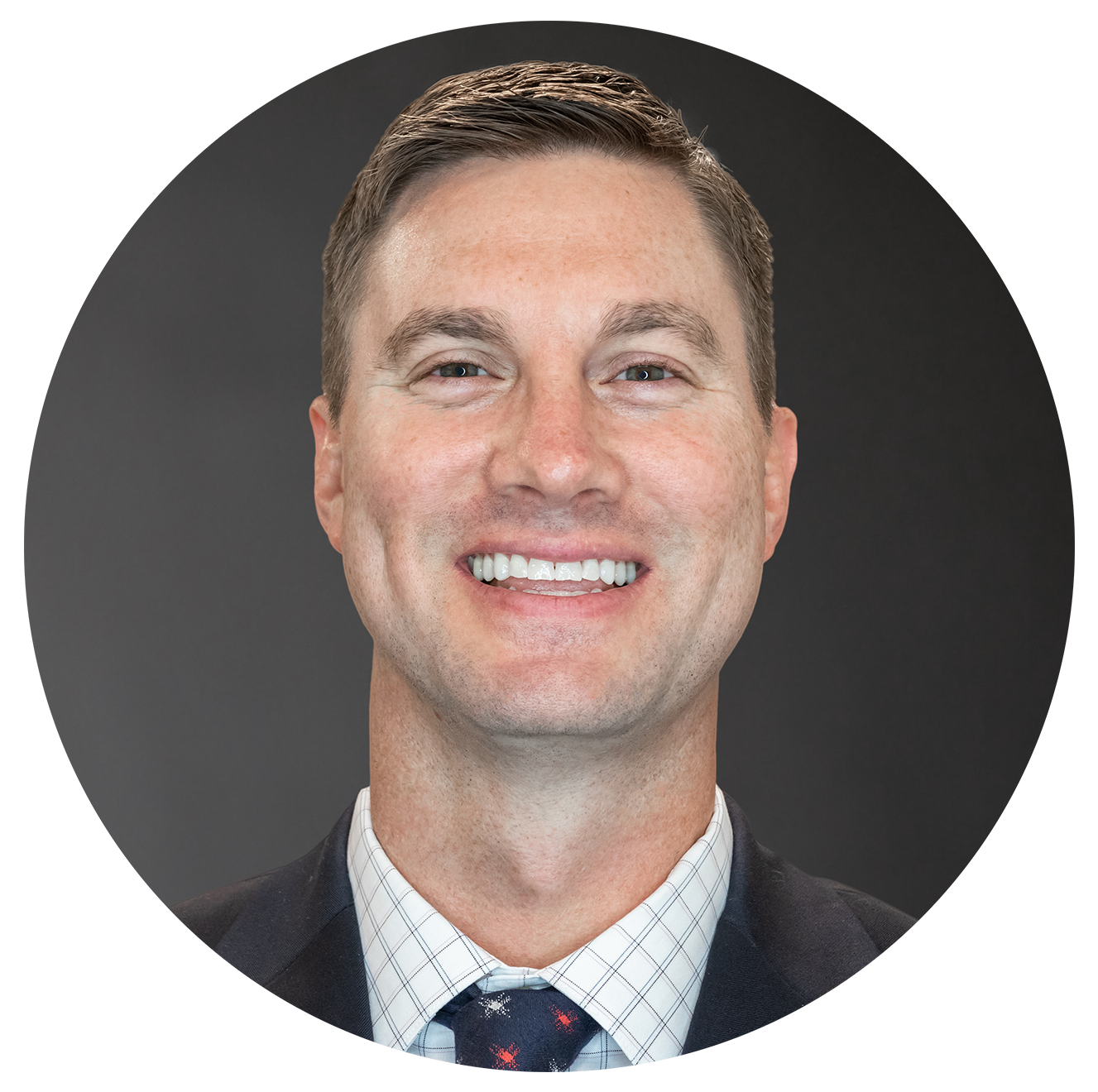 Chris Arnold, O.D.
Dr. Chris Arnold grew up in Oklahoma and attended high school in Nebraska. He attended the University of Kansas where he received his undergraduate Bachelor of Arts degree in Biology. He then pursued his optometry profession by attending the University of Missouri-St. Louis School of Optometry where he graduated with honors.
Dr. Arnold is currently a member of the American Optometric Association, Kansas Optometric Association, Optometric Society of Greater Kansas City as well as the Heart of America Eye Care Congress.
His special interests include primary eye care, eye injuries and diseases, including Glaucoma management, contact lenses, and pediatrics. He currently resides in Prairie Village, Kansas, with his wife Anya and his children Clara, Lyla, and Davis. He continues to be an avid Jayhawks and Royals fan.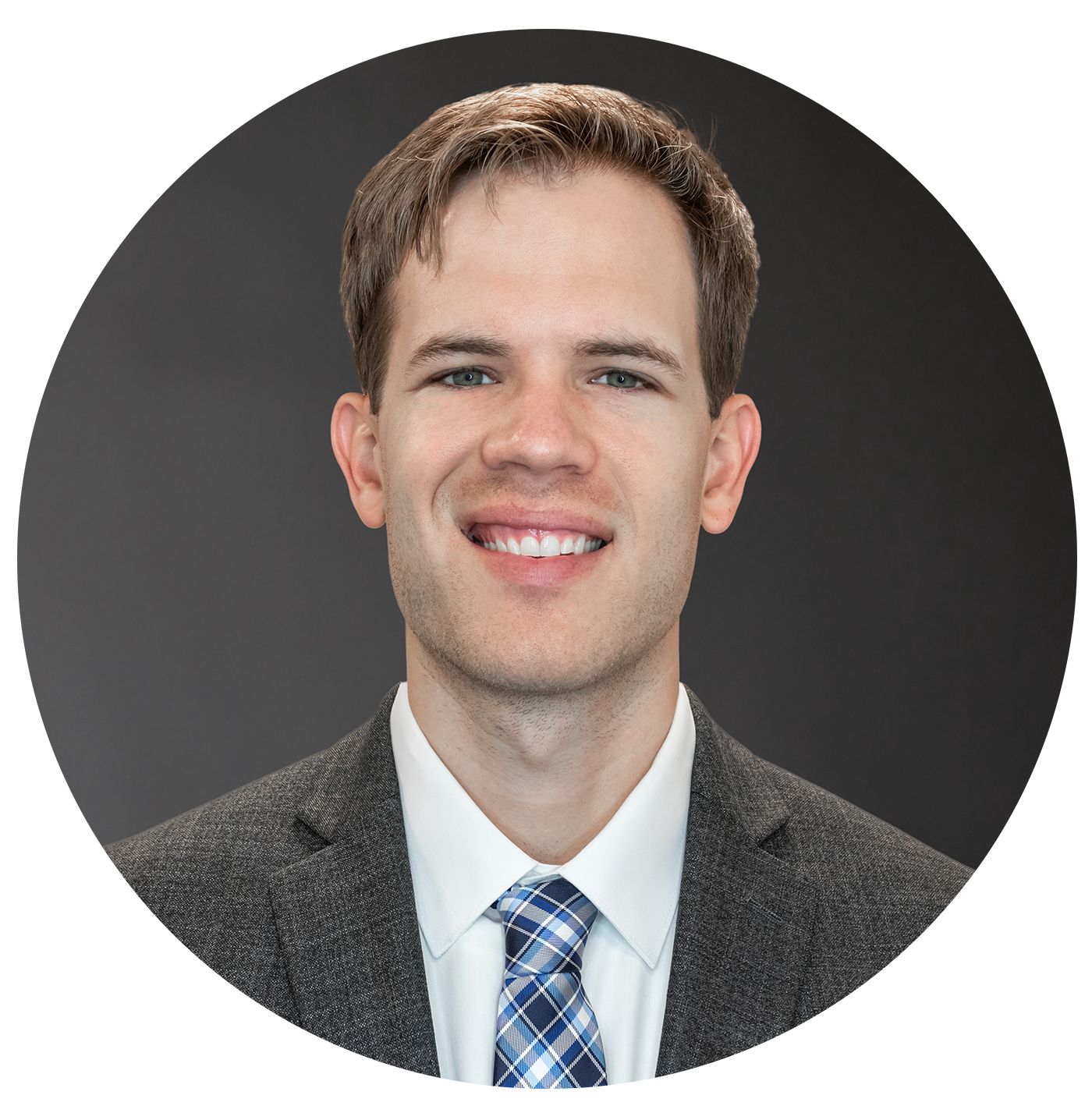 Connor Gallentine, O.D.
Dr. Gallentine grew up in Junction City, Kansas, and graduated from Ottawa University with a Bachelor of Arts degree in Biology. He graduated from Northeastern State University Oklahoma College of Optometry in May, 2018.
Dr. Gallentine's specialty areas include primary eye care, ocular diseases and injuries, dry eye treatment, and specialty contact lens fits. He is also a current member of American Optometric Association, Kansas Optometric Association, Optometric Society of Greater Kansas City as well as the Heart of America Eye Care Congress.
Dr. Gallentine enjoys spending time with his wife Erin, playing golf, and is an avid Chiefs and Royals fan.
Kelli
Role at VCA: Front Desk, Optician, Supportive Wife of Dr. Franken
Kelli does not have much of a prescription but she does change up her look with glasses, especially sunglasses. Kelli currently has two pairs of sunglasses (Banana Republic and Oliver Peoples) and is dropping hints to Dr. Franken for a pair of Ray Bans. Kelli's favorite place to wear her sunglasses is the lake.
Debbie
Role at VCA: Office Coordinator
Time at VCA: February 2009
Our patients might not think Debbie has a glasses prescription since she prefers to wear her contacts in public. However, she has actually been wearing correction since she was 9 years old! In addition to vision correction, Debbie is one of the few women (.5% of women) that have color vision deficiency. Behind doors, Debbie rocks a pair of Oliver Peoples glasses—her favorite frame line at VCA.
Audrey
Role at VCA: Technician
Audrey is one of our certified optometric assistants. She has worn glasses for the majority of her life. If you see her browsing our optical, you will find her in the Kate Spade or Peace section.
Courtney
Role at VCA: Technician, Office Marketing
As if middle school wasn't tough enough, in the 7th grade Courtney scratched her cornea and had to wear an eye patch for the first week of school! Thanks to "bandage contacts", this embarrassing moment can now be avoided! You will often find Courtney talking sports; she LOVES the Royals and KU basketball.
Mackenzie
Role at VCA: Front Desk
Mackenzie comes from a big family; she has seven brothers and sisters! This makes her an excellent multi-tasker and great addition to our VCA team. You'll meet Mackenzie when you check-in to our office or on the text line if you ever have a question. In her spare time, Mackenzie likes to spend time with her 3-year-old niece, Violet.
Madison
Role at VCA: Technician
Madison is the newest member of our VCA family. Although she is lucky enough to have excellent vision, you can still find her perusing our sunglasses selection trying to find the next perfect pair.
Trevor
Role at VCA: Technician
Trevor is a technician at VCA and is pre-optometry at the University of Kansas. His interest in optometry stemmed from his personal experience of being very near-sighted. He is looking forward to attending the Southern College of Optometry in Memphis, Tennessee in the fall of 2017.
Patti
Role at VCA: Optician
Patti is one of our talented Lead Opticians. She is ABO certified and has over 14 years of experience. You can spot her wearing a different pair of fun, colorful, frames almost every day. She loves that glasses can be a fashion statement and loves finding that perfect frame for her patients.
Don
Role at VCA: Optician
Don adds much experience and knowledge to our optical team. If you need an adjustment or a quick fix to your glasses, he is your man! He also is a big fan of our new John Varvatos line and was one of the first to purchase these stylish frames. In his spare time, you can find Don listening to classic rock or collecting Beatles memorabilia.
Cade
Role at VCA: Technician
Cade comes to us with a high optometric pedigree. Being the son of Dr. Franken, he knows he has large shoes to fill and is already filling them nicely! Cade enjoys all things sports and naturally gravitates towards the Oakley frame line.